Kitchen & Bath Wiring in Martin and St Lucie County.
If you are planning on  giving your home a brand new look, make sure the wires, switches, fuses and everything else electrical works the way it should.  Electrical remodeling and renovation work is a specialized field, especially when it comes to installing electrical circuits around water. Kitchen and bath wiring codes require special attention.  Correctly wired GFCI circuits must be in place to insure safety from electrical shock.   A GFCI outlet receptacle will protect you from ground fault shock.  Do not risk electrocution – have these outlets installed.
When undertaking a kitchen or bath wiring project it is important that there is a proper plan to meet all your electrical requirements. For instance, The kitchen area requires more electrical power than any other area in a home. If you have an older home, you may not having enough additional or spare circuits available to properly supply power to your new and updated kitchen.
Goodiel  Electric can assist in any type of home remodeling project, including kitchen, bath and room additions.  From small kitchen remodels to lavish kitchen upgrades, we do it all. We can install dishwashers and garbage disposals, under-cabinet lights and outlets, new circuits with ground fault protection and even ice makers.   If you want to undertake an electrical remodeling project and just don't know where to begin, then please contact us.
Do-it-yourself home improvement projects can be a fun challenge, but you should leave your electrical work to the professionals. For all of your residential electrical needs, give us a call – we're here to help.
Call today to request a free job consultation. Would you like a complimentary…no obligation …project consultation? Please feel free to call for more details.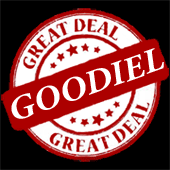 Goodiel Electric LLC.
Glenn Goodiel.
Mobile: 772-263-2333.
Florida License – EC13005097.
For a Great Deal, call Goodiel Electric.
Electrician and Martin County based Electrical Contractor.
In Martin County, Goodiel Electric, LLC. services Hobe Sound, Indiantown, Jensen Beach, Jupiter Island, North River Shores, Ocean Breeze Park, Palm City, Port Salerno, Rio, Sewalls Point and Stuart.
In St. Lucie County, Goodiel Electric, LLC. services Port St. Lucie, St. Lucie West, Tradition, Torino, Tesoro, Lake Charles, Lake Forest, Magnolia Lakes, PGA Village, The Vineyards, St James Golf Club, The Cascades, Fort Pierce, and the unincorporated areas of St. Lucie County.